Creator: Lisa Smedman
Exhibition: Hungry: An Interactive Adventure Salon
Published: June 2019
Format: RPG Maker, Windows, One Player
Content Advisories: Safe for all ages, mentions the word "rape" but does NOT depict it in any way.
---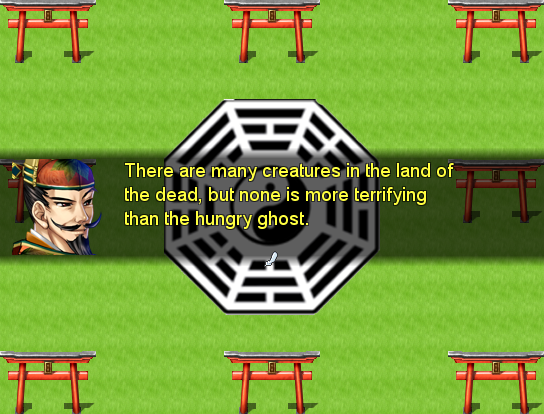 When does love turn to hate? When does a relationship sour? Is it a single event that tips the balance, or the accumulated weight of individual moments? "Hungry Ghosts" uses a choose-their-past format, in which the player chooses alternative versions of a couple's history, to help avoid a tragic outcome.

Lisa Smedman
Description of the Work
Hungry Ghosts was created as a "vertical slice" of an envisioned game that combines iChing fortune telling with a love story that has gone horribly wrong. By choosing the right "fortunes" for the couple, across eight different slices of that couple's relationship, the player reshapes history to avoid a tragic outcome. PLEASE NOTE: Only the Forest level (linked via the tree) is playable; the rest are not yet complete.
Project Files